Data to boost energy efficiency
Up to 2.5% of global CO2 emissions can be prevented by running heat exchangers at optimal performance. Every year, the number of heat exchangers Alfa Laval services to optimize energy efficiency, saves our customers' power capacity by 50 GW. ​
Imagine what we could do if all industries serviced their plate heat exchangers to optimize heat transfer efficiency. Furthermore, what if the optimization evolves smarter and more digitalized.
Watch the video to learn about how Alfa Laval addresses this.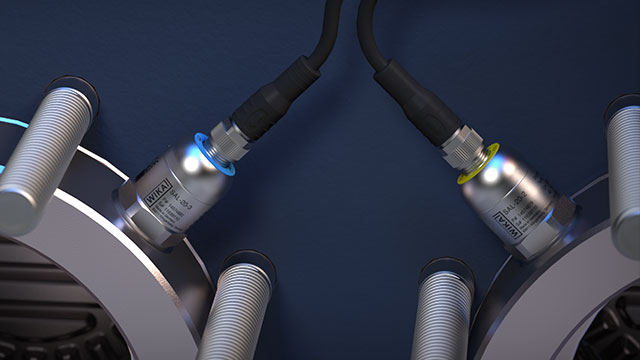 The Smart Heat Exchanger​
Alfa Laval Smart Heat Exchanger is an online connected service, proactive monitoring for Gasketed Plate Heat Exchangers of all brands.
By simply attaching sensors on the equipment, and our dedicated analytics, we enable our customers to oversee current and future status through an online panel.​
Enabling smart decisions
Conditioning Monitoring: provide insight on the thermal condition of the plates and mechanical condition of the gaskets.​
Predictive Maintenance: give indication of when should clean the plates and change the gaskets per our expertise. ​
Performance optimizer: guide on how operate, service and redesign to reach the best performance, and reduce operational costs and CO2 emission.​
Remote support: instant data allows our experts to stay close to you anytime, to avoid breakdowns and maximize your asset health.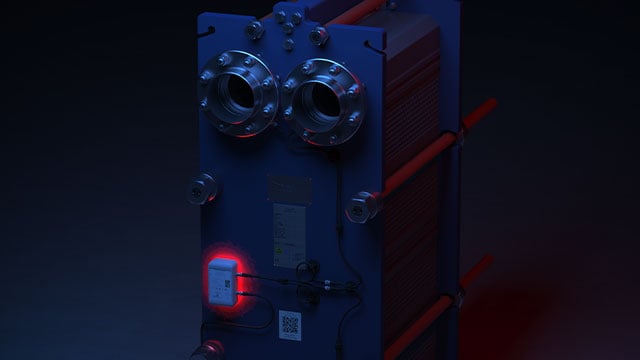 Get Started Now!
Do you want to avoid unplanned maintenance? Improve reliability to increase uptime? And maximize performance to reduce operational costs?
Wydajność przez dziesięciolecia
Nieprawidłowo działający wymiennik ciepła może mieć wpływ na bezpieczeństwo, jakość produktu i koszty energii. Awaria może prowadzić do kosztownych przestojów i poważnych strat w produkcji. Regularna i proaktywna konserwacja uszczelnionego płytowego wymiennika ciepła pozwala zachować jego wydajność oraz bezawaryjne i przewidywalne działanie.
Dysponujemy specjalistyczną wiedzą, aby pomóc Ci niezależnie od tego, czy doświadczasz problemu dzisiaj, chcesz zapobiec przyszłym problemom, czy też chcesz samodzielnie rozwiązać problem za pomocą naszego internetowego narzędzia do rozwiązywania problemów.
Serwis optymalizacji wydajności energetycznej
Każdego roku liczba wymienników ciepła, które serwisujemy w celu optymalizacji efektywności energetycznej, zmniejsza zapotrzebowanie naszych klientów na moc o 50 GW. To ilość energii, którą w tym samym przedziale czasowym może wytworzyć 10 000 turbin wiatrowych.
Jeśli chodzi o emisje dwutlenku węgla, 50 GW przekłada się na zmniejszenie naszego globalnego śladu węglowego o 25 milionów ton, czyli ilość dwutlenku węgla emitowanego przez miasto Londyn każdego roku.
Wyobraź sobie, co moglibyśmy osiągnąć, gdyby przemysł na całym świecie regularnie serwisował swoje płytowe wymienniki ciepła w celu optymalizacji wydajności wymiany ciepła.